Despite the digital revolution, offline marketing still presents a great way to get your brand's name and products out there. Whether it's a billboard, flyer or trade show, offline marketing offers enormous opportunities for startups and marketers who have defaulted on the online marketing world. 
However, it's not always easy to translate branding and messaging from your website or social pages directly to the physical realm. Startups and digital marketers are well aware of user segmentation and buyer personas. These concepts aren't unique to the digital world, but unlike the digital world, marketers can't just change some copy and imagery on the fly to appeal to a different demographic.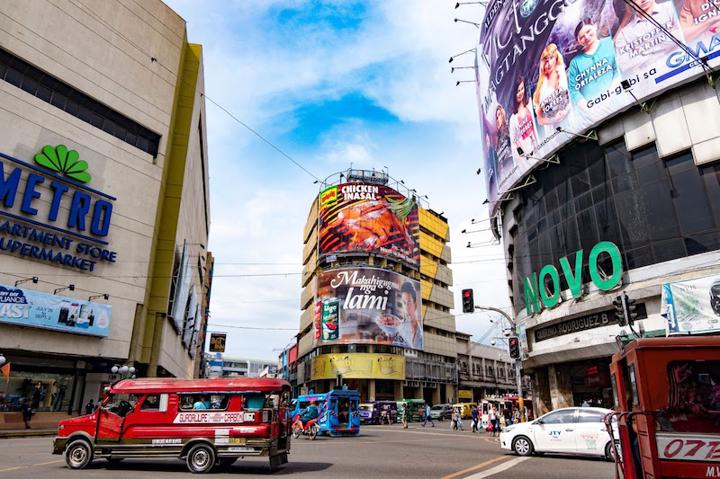 Finding the right offline marketing channel for your startup, whether it's a product or service, is challenging all in itself. Taking your branding to that offline channel presents another set of challenges—and that's what we're covering today. 
What is offline branding?
Offline branding encompasses all of a company's marketing materials that aren't digital. That means billboards, media placements, event banners, and more.
This branding is more than just a logo. Branding is what people feel when they see and interact with your brand. It's the impression that's left long after the experience. It's also precisely what people think of when they think of your brand. 
Below you can see how both Morrisons and HSBC brand themselves differently in a newspaper, a popular offline marketing medium.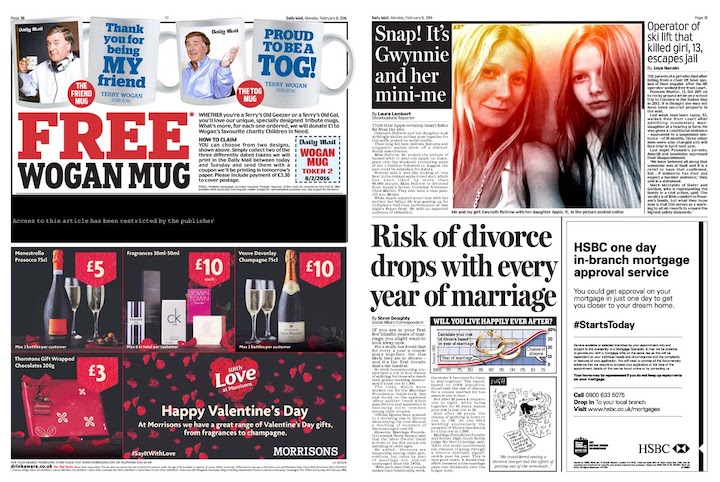 The difficulties of offline branding are exacerbated by the mediums used. Consider the example above.
How does a reader remember your brand once they've closed the magazine?
What message does your billboard leave in people's heads once they've turned the street corner?
How does a guest feel after seeing your booth at an industry conference?
The answers to these questions are the results of your offline branding.
But how does offline branding differ from online branding?
The truth is not much. Your logo is your logo, whether it's on a Facebook post or in a magazine advertisement. But it's how you use your logo, values, USPs, and other visual assets in the offline world that makes a difference.
And this leads me to the most significant challenge: consistency between online and offline branding. 
The biggest offline branding challenges
Now that we're clear what offline branding is, let's talk about the biggest challenges your brand will face, plus how to avoid them.
1. Keeping your brand consistent
Any inconsistency wreaks havoc on marketing—trying to push one value on your site, and another in a print advertisement is the perfect way to confuse audiences as to what makes your brand special. Inconsistency ultimately affects the ROI of your offline marketing efforts.
If your brand makes a promise on a social media platform, it needs to stand by that promise in a TV advertisement. 
To ensure brand consistency when venturing into the offline realm, look at the values and messages that your online marketing campaigns are pushing. Is it the ease of use of your SaaS product? Is the durability and robustness of your product? Is it the end-to-end service that you provide?
Samsung launched their Galaxy S8 with a consistent brand message about their screen that no longer was "boxed" in and used a screen that went all the way to the edges. 
Below you can see a physical billboard that pushes the brand's messaging offline. 
This "Unbox your phone" campaign used consistent messaging between online and offline channels. The campaign was also echoed on their website, as you can see below.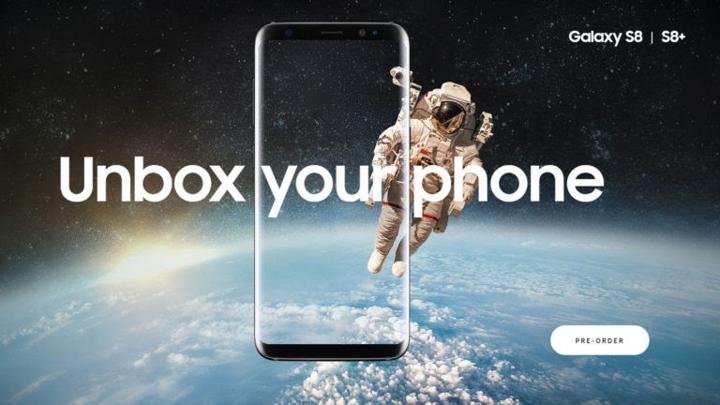 The campaign also involved video advertisements. Samsung also took over Times Square with a giant offline launch of the phone.  
Samsung is a giant corporation, but they nailed the consistency between the online and offline branding. How can you do the same? Lead with these values, but tailor the messaging according to your preferred offline channel. 
2. Sticking to your brand voice
Your prose, vocabulary, and tone of voice should be replicated in the offline, physical marketing medium, but this can be challenging with different mediums. 
Offline marketing, such as posters and billboards, requires a tone of voice that works with that medium's limited exposure times. It's unlikely that you'd use a testimonial of several dozen words on a bus stop advertisement, billboard or other large-format physical. Exposure is measured in seconds, so the text needs to be minimal while also reflecting the brand's tone of voice. 
If your brand is fun, playful or even a little cheeky, offline marketing such as bus stop flyers may be the idea channel for you.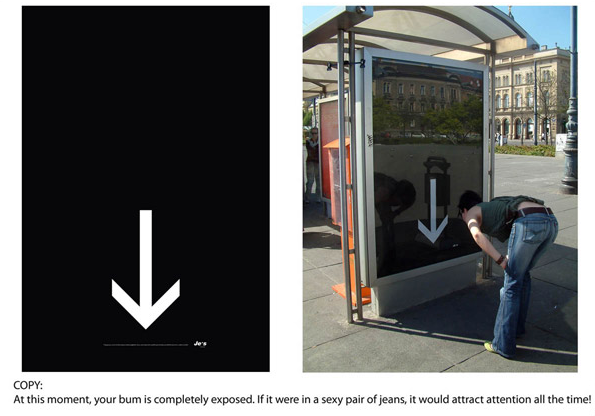 Interestingly, using the right font for the medium is just as important as using the right words. 
Times New Roman is the go-to font for newspapers, print articles and long-form physical content. Rarely is it used for online content, as it's too detailed to scan.  
A foundational study found that Times New Roman was the least preferred font to read on a digital device. The same report showed that Arial, Courier, and Verdana were the most legible. 
Take this into consideration when picking the best font for your blog posts and the font you use in print advertisements. 
3. Choosing the right media placements
Traditional advertising in print media still represents a unique way to put your brand in front of many potential customers. But the key is placing yourself in the right publication. We won't look at print media marketing strategies, but it's vital that you find that right publication.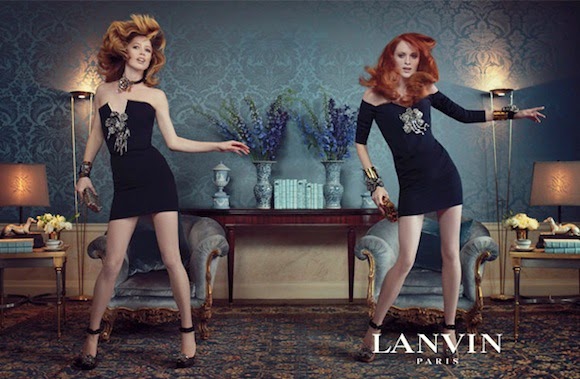 Advertisements in industry publications like trade magazines can help you establish your brand as a leader. The ROI isn't always huge, but it can be a great branding experience. 
Fashion journals or lifestyle magazines are a fine print medium to leverage to get your product and branding in front of a relevant audience. 
So how do you brand yourself as a leader using print as a medium?
It's all about what makes your brand unique. Is it a superior product? Is it the value-added services that accompany your product? Is it that owning your product increases your customer's social status?
Take a look at the Herve Leger print advertisement below.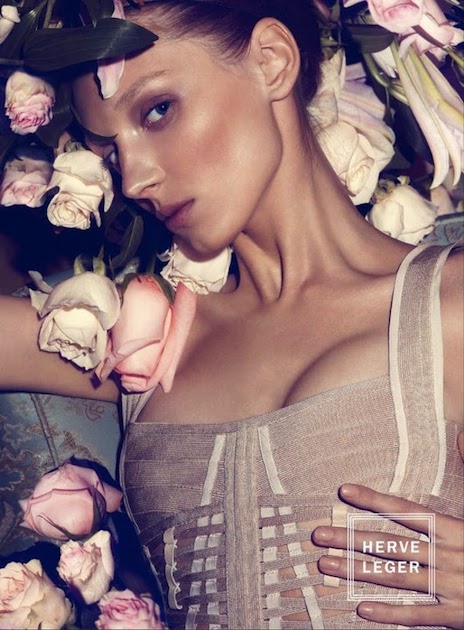 The dresses and the brand itself represent affordable luxury. The well-styled print advertisement does that incredibly well, and it can hold its own against brands like Chanel and Gucci. 
But a print advertisement isn't the place to focus on your brand's story or how a product came to be. It must be short, to the point, and memorable. 
When designing a print advertisement, the use of space is vital—less is more is a good rule of thumb. Below you can see another example of Samsung's "Unbox Your Phone" campaign, this time from a newspaper.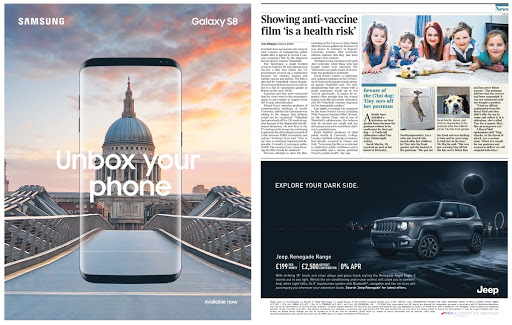 There's a reason why advertisements like the one above don't use much copy or artwork. It's because an entire page that's just about blank stands out in a newspaper or magazine where space is at a premium. 
4. Using packaging for experiential marketing
Many brands leave their sourcing their packaging supplies to the absolute last minute. This delay means that the packaging design is often rushed and doesn't capitalize on the offline branding opportunity that custom packaging presents. 
Does your packaging create the unboxing experience that's synonymous with online shopping?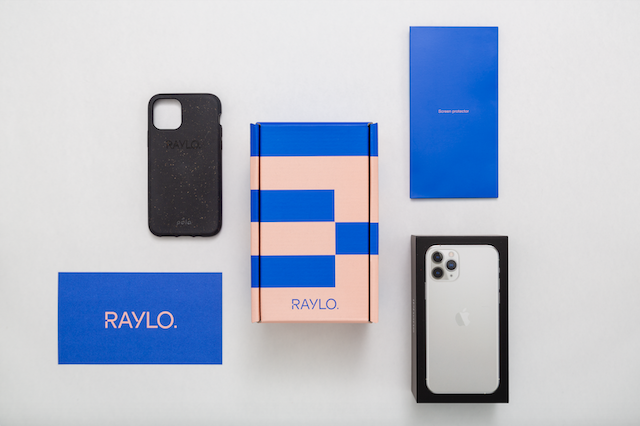 Your packaging is the stage that presents your product to the world and says to your customer, "Here's your product, and you're now part of something special." Remember, packaging is the only advertising medium that reaches 100% of your customers.
But there's more to effective packaging design than a simple box with your brand's logo printed on it. Take your branding inside your custom mailer boxes to show that you've paid attention to every little detail.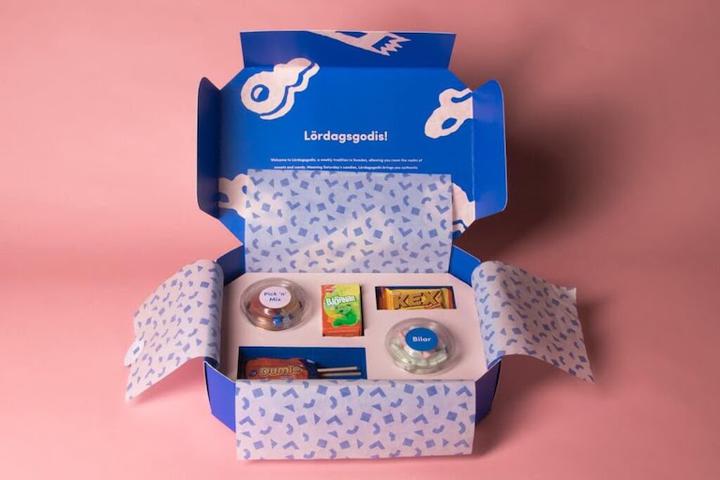 Place your products USPs on the side of your packaging to remind your customer that buying from you was the right decision. Add personality by placing a cheeky greeting on the inside lid of your packaging. Use a custom insert that presents your product to the user, almost like a museum attraction. 
5. Setting up trade show and conference booths
Whether physical or virtual, conferences and trade shows are a fantastic way to spread your brand amongst engaged audiences. The challenge is to ensure that the individuals representing your brand know how to do so in the right light, and that your trade show booth is set up perfectly.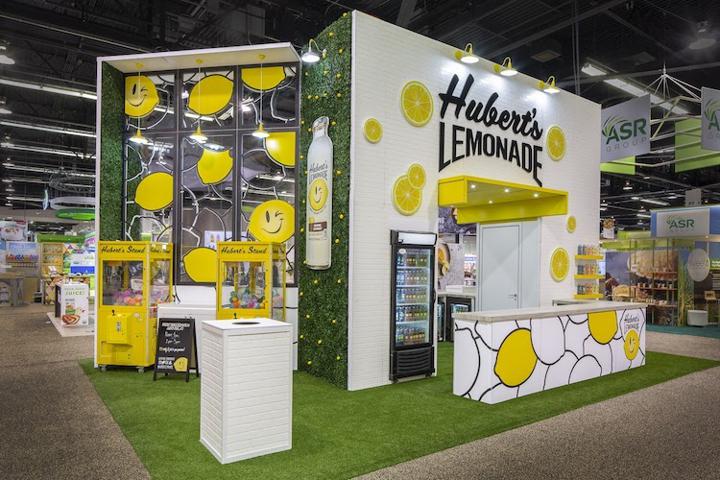 Will the presenter speak about the problems that your product solves, with little to no mention of your brand, or will it be entirely focussed on you? If you're part of a panel and seated next to your competitors, it's essential to bring attention to what makes you unique. 
Conferences and trade shows often go in hand. The booths at trade shows present a tremendous physical offline branding opportunity, as patrons can walk into your brand, touch it, feel it and talk with it—or, at least, a member of your team. 
Banners, flags, and other advertising materials should represent your brand in the right light, but like billboards and print, space is at a premium. Any take-home material should remind a customer of the conversation they had with a person at the show, rather than "sell" them your product from start to finish. 
Your brand personality explains the characteristics your brand would have if it were a real person. It's your trade show booth that demonstrates that this is where that person would hang out and spend their time. 
Impress passers-by with eye-catching product showcases and interactive displays. A TV with a video on repeat is ok—your product working in the flesh is better. 
6. Translating your brand into scripts and sounds
Podcasts are a great medium for building brand awareness, whether you're joining episodes as a guest or sponsoring the podcasts.
Plus, radio is an almost forgotten marketing medium for brands of all shapes and sizes. It's much more than just music and talkback. Half of Europeans listen to the radio once a day. That's a giant audience that's waiting to be engaged. 
British meal kit service, Hello Fresh, invests heavily in radio advertising. It's just one of the ways they've become the dominant company.
The branding challenges that come with radio advertising are unique, as it's not a visual medium. Does your brand have a jingle or a song? Your slogan might look good on paper, but how does it translate into the spoken word? This is something to consider when figuring out your offline advertising.
Keep this in mind for your offline branding
While offline and online marketing has some similarities, you can't always copy your marketing strategies from one to the other. Here's a recap of the biggest mistakes you need to avoid:
Keeping your brand consistent
Sticking to your brand voice
Choosing the right media placements
Using packaging for experiential marketing
Setting up tradeshows and conference booths
Translating your brand into scripts and sounds
So what should you focus on instead? Exploring what makes your brand unique and finding ways to take those values onto the wide variety of offline marketing mediums you've just seen can help your brand stand out from competitors who rely on just online marketing. 
About the author
Phil is a hairy Australian living in Warsaw, Poland. When he's not helping take Packhelp's boxes to the world, he can be found trying to not kill his plants, hanging out with his dog or writing for his blog expatspoland.