When we talk to founders on Unstack's Zero to a Million podcast, we ask them a lot of questions. How they started their company. Why they started their company. How content helped them grow. But here's one of our favorite questions: What are the best books for starting a business?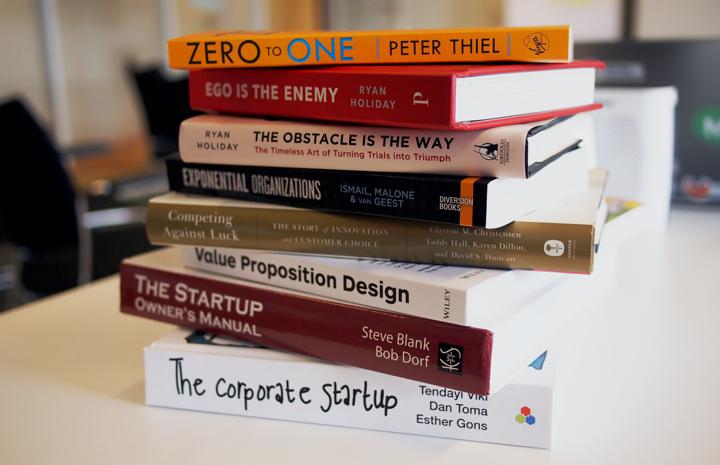 We compiled their answers in this list to put together all the startup books you need to build your business. That way, you can easily reference all the startup books endorsed by founders in one place—or checkout with one big Barnes & Noble order, up to you. 
Why did we ask founders about startup books?
Starting a business is a ton of work—and we know that you don't need more items on your to do list. But we also know that if you're serious about your business succeeding, you're going to be doing your homework.
There are so many business books out there, on product management, content marketing, launch strategy, and so much more. It's sifting through all of those resources that's going to take up too much of your time.
That's we wanted to ask experienced founders the best books for starting a business—so that you're only reading the ones that will actually help you launch and scale your business.
The best books for starting a business
Here are the best books for starting a business—according to founders who have built, launched, and scaled companies successfully.  
"The general structure of how he thinks is really interesting. The process he talks about is super compelling." -

Luke Thomas, founder of

Friday.app

.
In Principles, Dalio draws from years of experience creating and running one of the world's largest hedge fund companies and argues that most things in life and work can be systematized and, because of that, better understood. He shares actionable management strategies that are key in early stages of starting a company, including effective processes for individuals and teams to approach challenges and make decisions together.
"He breaks it down in a very methodical way," Luke Thomas.
Of all the great recommendations on our list, this one's probably been one of the best books for starting a business for the longest. Originally published in 1923, Scientific Advertising outlines a test-based approach to advertising that's still the foundation of advertising and marketing today.
Bonus: This is a quick read.
"That book changed my life," Elizabeth Yin, co-founder and general partner at HustleFund.
"That's a fantastic book," Brian Handly, CEO of Reveal Mobile. "Particularly in the early days, this is a great book on the process for creating as lean a company as you can."
In The Lean Startup, Reis advocates for the methodology now widely used by startups: rapid building, testing, and evolving of products. Reis explains the theory behind these practices and other techniques to make your business as efficient as possible in early stages—a must read for anyone starting a business. 
"A great book essentially on creating a process out of your outbound sales model," Elizabeth Yin. "If you're a B2B company, definitely read this one."
In Predictable Revenue, Ross and Tyler break down the outbound sales process that Salesforce used to bring in $100 million in recurring revenue—almost doubling their growth. Ross dubs the process Cold Calling 2.0, and the book includes how to implement the process and what mistakes leaders should avoid to make sure it's successful.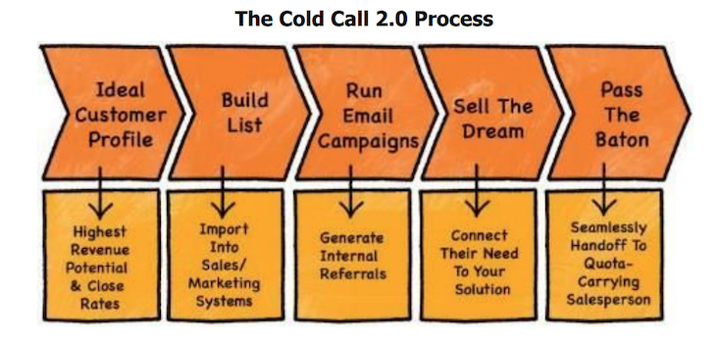 Essential follow-up reading, according to Elizabeth Yin.
This is another book for starting a business that draws largely from Ross's experience at Salesforce. In From Impossible to Inevitable, Ross and Lemko breaks down the growth techniques that worked for companies like Salesforce, HubSpot, and EchoSign so that you can implement them in your business. 
"It's a good strategy book. There are strategy books and tactical books, and it's important for founders to read both." - Elizabeth Yin
Gil draws from experiences working with AirBnB, Google, Twitter, and other successful tech companies to identify patterns. And in this book, he outlines exactly what you need to follow those patterns. That include what the role of the CEO looks like, who should sit on your board, and more.
Plus, the book includes interviews with founders of some huge companies including LinkedIn and Box.
"It's about conquering obstacles, getting around some of the things that will happen as you go through this process of owning your systems, owning yourself, and making sure that your business can be self-sustaining."  - Alex Glenn, founder of Partners.io
Paul Napper and Anthony Rao are both psychology experts, and this book is the most personally-focused on our list. In The Power of Agency, Napper and Roa share a science-based approach to reclaiming your personal agency. In this context, agency isn't referring to a business; you reclaim your personal agency by taking actions on your behalf.
By providing tools, explanations, and psychological background, Nappy and Rao equip readers with the structure and principles to stop second-guessing and start succeeding.
"This book really simplified how I think about content creation and the framework for building a content engine. It is a must read for anyone creating content." - Zach Rego, Unstack's VP of Sales & Marketing
This book is great to read for starting a business, and it's required reading for growing and scaling. In They Ask, You Answer, Marcus Sheridan explains why structuring a content strategy around common questions related to your business work. Then, he provides the examples and the framework to help you get started growing your business through content.
"This book WILL make you feel comfortable with the ups and downs of building a business and the incredibly difficult decisions you have to make while you're doing it." - Zach Rego
Starting a business isn't easy. And when you're building, there aren't many easy answers. In this book, Horowitz shares candid experience and frank advice for founders navigating partnerships, product teams, failures, firing, and so much more.
"My go-to framework for business strategy, moat building, and competing with giants." - Grant Deken, Unstack founder & CEO
In this book, Helmer outline seven powers that allow businesses to grow and achieve success:
Scale economies
Network economies
Counter-positioning
Switching costs
Branding
Cornered rescue
Process power
Helmer includes real-life examples to follow in your business, making this book a foundational resource you can refer to again and again.
"I'm a pretty easy-going, kind-natured guy, and you think of a lot of these business negotiations as ruthless. A book that I really connected with is The Power of Nice by Ron Shapiro, who was Cal Ripken's agent. It's this notion that negotiation isn't zero-sum. It's the "everybody wins" mentality of going into any negotiation. Reading this book for me was super helpful, in terms of how I approach any conversation." - Luke Bonner, founder and CEO of PWRFWD
Not all successful negotiations have to be ruthless, especially with the tools from this book. Shapiro and Jankowski share anecdotes and insights to support their kinder and relationship-focused approach to negotiation.
"This is a book I didn't read, but Allen, one of my co-founders, read overnight. He always sends me excerpts from this whenever I ask questions. I have this on my desk. " - Luke Bonner
As Grant said on the podcast, sometimes getting the Cliff Notes really is helpful.
This is essential reading for any founder raising money. Kupor is the managing partner at Andreessen Horowitz, and he has overseen the firm's growth from $300 million in assets to over $16 billion. In this book, he shares how venture capitalists think and work, valuable insight before you start pitching.
"I'm still working through this one, about preparing your mind and getting your mind right. So far it's fire." - Larry Long Jr., Director of Collegiate Sales at Teamworks
Goggins is the only person to complete training as a Navy SEAL, Army Ranger, and Air Force Tactical Air Controller, and has since set a number of endurance event records. In this book, he shares the secret to his accomplishments: mental fortitude.
"This book is 27 tips, and I'll keep it real with you, these tips are very basic. These are the basics, the ABC's of life, the ABC's of sales, the difference between contacts and contracts, the letter "R." That letter "R" is relationships—it's not what you know, it's not who you know, it's who knows you. The power of music. The power of positivity. Steve drops all these basics that oftentimes can be forgotten. When you talk about key reminders, as well as ways you can implement them into your daily life, into your daily routine, that's my go-to right there." - Larry Long, Jr.
Steve Nudelberg is an expert sales trainer, and this book is great for founders selling or looking to grow their sales team. In this book, these basic tips set the foundation for performance. 
"This is really good for early-stage founders because it really gives you a framework for a lot that you need to do. " - Lee Gladish, CEO of Airborneapp
"One book that's been extremely helpful recently is Traction. It's about the entrepreneurial operating system, a really process-driven system to ensure that you understand your key metrics as a business—what are your goals, what are the big rocks that you have to chip away at every week to try to hit your quarterly goals. It gives you a lot of tools to leverage in order to make that process easier. That's one of the things that's really easy to miss as a startup: What is the process you need to put in place to make sure that you're marching toward the right goal?" - Brian Handly
As Brian and Lee said, this book is perfect for early-stage founders looking to set up the right processes to help scale and grow their business. This strategic guide covers everything from surrounding yourself with the right people to paying attention to the right data points.
"This is a great, great book for entrepreneurs." - Brian Handly
In this book, investor and entrepreneur Peter Thiel outlines how to find opportunities for progress, especially creating brand new things. With a focus on how to create, not how to improve, this book presents a useful frame of thinking for setting up your business.
Start reading the best books for starting a business! 
There you have it: the best startup books from the founders who have actually used them to start, build, and grow companies.
Looking for more firsthand tips for starting a business? Catch up on Zero to a Million today!