When we talk to founders on Unstack's Zero to a Million podcast, we ask them a lot of questions. How they started their company. Why they started their company. How content helped them grow. But here's one of our favorite questions: What are the best books for starting a business?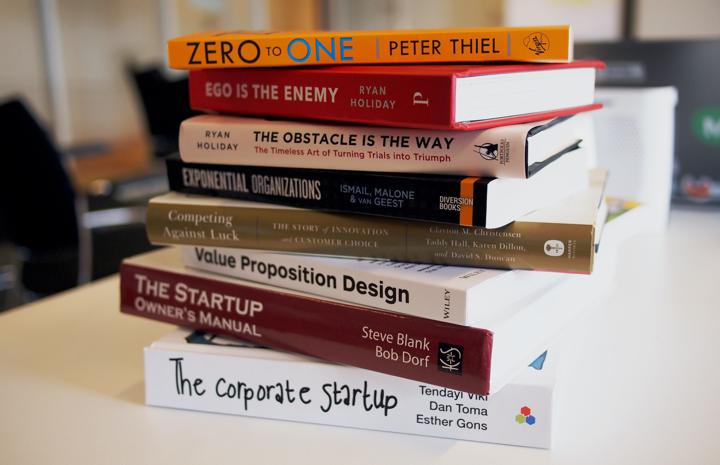 We compiled their answers in this list to put together all the startup books you need to build your business. That way, you can easily reference all the startup books endorsed by founders in one place—or checkout with one big Barnes & Noble order, up to you. 
Why did we ask founders about startup books?
Starting a business is a ton of work—and we know that you don't need more items on your to do list. But we also know that if you're serious about your business succeeding, you're going to be doing your homework.
There are so many business books out there, on product management, content marketing, launch strategy, and so much more. It's sifting through all of those resources that's going to take up too much of your time.
That's we wanted to ask experienced founders the best books for starting a business—so that you're only reading the ones that will actually help you launch and scale your business.
The best books for starting a business
Here are the best books for starting a business—according to founders who have built, launched, and scaled companies successfully.  
"The general structure of how he thinks is really interesting. The process he talks about is super compelling." -

Luke Thomas, founder of

Friday.app

.
In Principles, Dalio draws from years of experience creating and running one of the world's largest hedge fund companies and argues that most things in life and work can be systematized and, because of that, better understood. He shares actionable management strategies that are key in early stages of starting a company, including effective processes for individuals and teams to approach challenges and make decisions together.
"He breaks it down in a very methodical way," Luke Thomas.
Of all the great recommendations on our list, this one's probably been one of the best books for starting a business for the longest. Originally published in 1923, Scientific Advertising outlines a test-based approach to advertising that's still the foundation of advertising and marketing today.
Bonus: This is a quick read.
"That book changed my life," Elizabeth Yin, co-founder and general partner at HustleFund.
"That's a fantastic book," Brian Handly, CEO of Reveal Mobile. "Particularly in the early days, this is a great book on the process for creating as lean a company as you can."
In The Lean Startup, Reis advocates for the methodology now widely used by startups: rapid building, testing, and evolving of products. Reis explains the theory behind these practices and other techniques to make your business as efficient as possible in early stages—a must read for anyone starting a business. 
"A great book essentially on creating a process out of your outbound sales model," Elizabeth Yin. "If you're a B2B company, definitely read this one."
In Predictable Revenue, Ross and Tyler break down the outbound sales process that Salesforce used to bring in $100 million in recurring revenue—almost doubling their growth. Ross dubs the process Cold Calling 2.0, and the book includes how to implement the process and what mistakes leaders should avoid to make sure it's successful.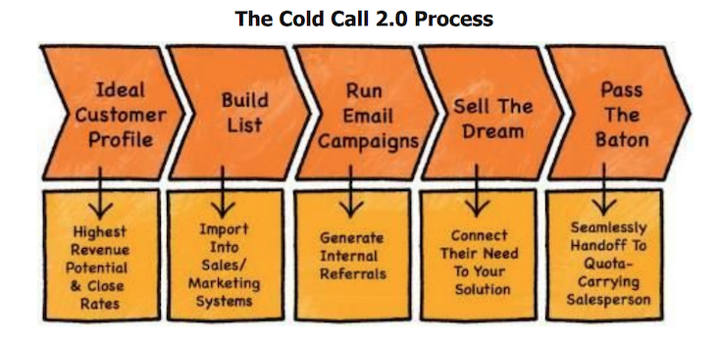 Essential follow-up reading, according to Elizabeth Yin.
This is another book for starting a business that draws largely from Ross's experience at Salesforce. In From Impossible to Inevitable, Ross and Lemko breaks down the growth techniques that worked for companies like Salesforce, HubSpot, and EchoSign so that you can implement them in your business. 
"It's a good strategy book. There are strategy books and tactical books, and it's important for founders to read both." - Elizabeth Yin
Gil draws from experiences working with AirBnB, Google, Twitter, and other successful tech companies to identify patterns. And in this book, he outlines exactly what you need to follow those patterns. That include what the role of the CEO looks like, who should sit on your board, and more.
Plus, the book includes interviews with founders of some huge companies including LinkedIn and Box.
"It's about conquering obstacles, getting around some of the things that will happen as you go through this process of owning your systems, owning yourself, and making sure that your business can be self-sustaining."  - Alex Glenn, founder of Partners.io
Paul Napper and Anthony Rao are both psychology experts, and this book is the most personally-focused on our list. In The Power of Agency, Napper and Roa share a science-based approach to reclaiming your personal agency. In this context, agency isn't referring to a business; you reclaim your personal agency by taking actions on your behalf.
By providing tools, explanations, and psychological background, Nappy and Rao equip readers with the structure and principles to stop second-guessing and start succeeding.
"This book really simplified how I think about content creation and the framework for building a content engine. It is a must read for anyone creating content." - Zach Rego, Unstack's VP of Sales & Marketing
This book is great to read for starting a business, and it's required reading for growing and scaling. In They Ask, You Answer, Marcus Sheridan explains why structuring a content strategy around common questions related to your business work. Then, he provides the examples and the framework to help you get started growing your business through content.
"This book WILL make you feel comfortable with the ups and downs of building a business and the incredibly difficult decisions you have to make while you're doing it." - Zach Rego
Starting a business isn't easy. And when you're building, there aren't many easy answers. In this book, Horowitz shares candid experience and frank advice for founders navigating partnerships, product teams, failures, firing, and so much more.
"My go-to framework for business strategy, moat building, and competing with giants." - Grant Deken, Unstack founder & CEO
In this book, Helmer outline seven powers that allow businesses to grow and achieve success:
Scale economies
Network economies
Counter-positioning
Switching costs
Branding
Cornered rescue
Process power
Helmer includes real-life examples to follow in your business, making this book a foundational resource you can refer to again and again.
"I'm a pretty easy-going, kind-natured guy, and you think of a lot of these business negotiations as ruthless. A book that I really connected with is The Power of Nice by Ron Shapiro, who was Cal Ripken's agent. It's this notion that negotiation isn't zero-sum. It's the "everybody wins" mentality of going into any negotiation. Reading this book for me was super helpful, in terms of how I approach any conversation." - Luke Bonner, founder and CEO of PWRFWD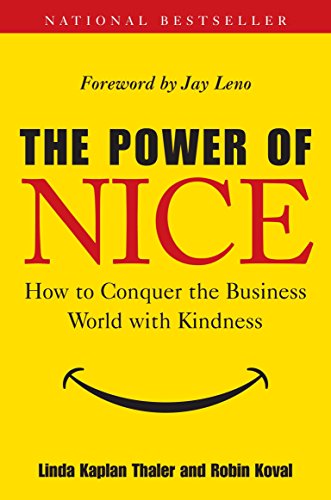 Not all successful negotiations have to be ruthless, especially with the tools from this book. Shapiro and Jankowski share anecdotes and insights to support their kinder and relationship-focused approach to negotiation.
"This is a book I didn't read, but Allen, one of my co-founders, read overnight. He always sends me excerpts from this whenever I ask questions. I have this on my desk. " - Luke Bonner
As Grant said on the podcast, sometimes getting the Cliff Notes really is helpful.
This is essential reading for any founder raising money. Kupor is the managing partner at Andreessen Horowitz, and he has overseen the firm's growth from $300 million in assets to over $16 billion. In this book, he shares how venture capitalists think and work, valuable insight before you start pitching.
"I'm still working through this one, about preparing your mind and getting your mind right. So far it's fire." - Larry Long Jr., Director of Collegiate Sales at Teamworks
Goggins is the only person to complete training as a Navy SEAL, Army Ranger, and Air Force Tactical Air Controller, and has since set a number of endurance event records. In this book, he shares the secret to his accomplishments: mental fortitude.
"This book is 27 tips, and I'll keep it real with you, these tips are very basic. These are the basics, the ABC's of life, the ABC's of sales, the difference between contacts and contracts, the letter "R." That letter "R" is relationships—it's not what you know, it's not who you know, it's who knows you. The power of music. The power of positivity. Steve drops all these basics that oftentimes can be forgotten. When you talk about key reminders, as well as ways you can implement them into your daily life, into your daily routine, that's my go-to right there." - Larry Long, Jr.
Steve Nudelberg is an expert sales trainer, and this book is great for founders selling or looking to grow their sales team. In this book, these basic tips set the foundation for performance. 
"This is really good for early-stage founders because it really gives you a framework for a lot that you need to do. " - Lee Gladish, CEO of Airborneapp
"One book that's been extremely helpful recently is Traction. It's about the entrepreneurial operating system, a really process-driven system to ensure that you understand your key metrics as a business—what are your goals, what are the big rocks that you have to chip away at every week to try to hit your quarterly goals. It gives you a lot of tools to leverage in order to make that process easier. That's one of the things that's really easy to miss as a startup: What is the process you need to put in place to make sure that you're marching toward the right goal?" - Brian Handly
"It's a business school book with a lot of fun exercises that get your mind thinking about running a business and how to scale. It's sort of a blueprint that gets you making lofty goals that you think at the time are unattainable. When I look back on a year ago, from where I was to where I am now, it's amazing what you can do in a just year. When you compound that, it creates a domino effect." -

Bryan Golkhajeh, Co-Founder of Workload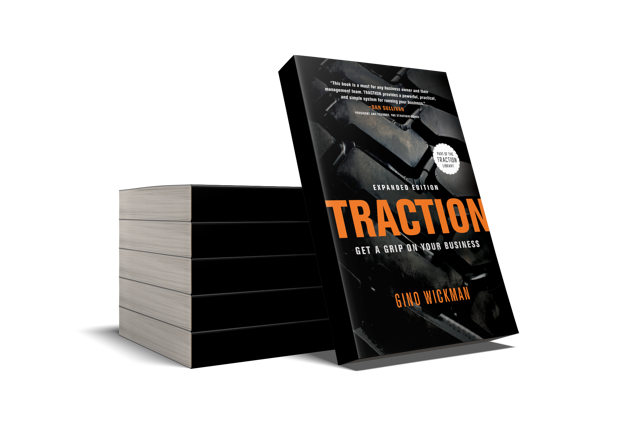 Three recs? This is a must for any startup founder TBR.
This book is perfect for early-stage founders looking to set up the right processes to help scale and grow their business. This strategic guide covers everything from surrounding yourself with the right people to paying attention to the right data points.
"This is a great, great book for entrepreneurs." - Brian Handly
In this book, investor and entrepreneur Peter Thiel outlines how to find opportunities for progress, especially creating brand new things. With a focus on how to create, not how to improve, this book presents a useful frame of thinking for setting up your business.
"Foundational for founders. Highly recommend." - Armando Biondi, Breadcrumbs.io Co-Founder
Ridley explores a broad history of innovation—he includes steam engines and vaping, for instance—to argue for a shift in our perspective. Ridley believes that we should see innovation as bottom-up progress that takes place over tons of small incremental moves.   
18. Anything but business books
"I try to widen my perspective outside of business. I live business every day, and I have for almost twenty years. Pick up a Malcolm Gladwell book. Pick up a book from some random discipline that you've never really spent time thinking about and use that to open up your mind and think of things a little differently in your business." - Gary Amaral, Breadcrumbs.io Co-Founder
This is an excellent point—and we have a related recommendation for you in just a minute.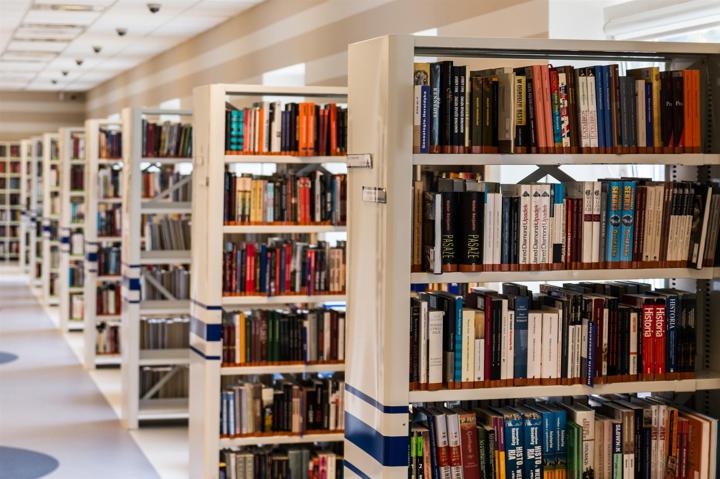 Get to your local library and go crazy.
"Jonah and I met during the BzzAgent era, and he wrote a book called Contagious, which is also excellent. He writes very clearly, and they're mainly about how to change people's perceptions and how to drive people's beliefs." - Dave Balter, CEO of Flipside Crypto
Berger argues that making change isn't about pushing harder or giving more information—it's about becoming a catalyst for that change that gets rid of roadblocks preventing people from making the move.
"Reading is a thing you cannot ever give up on. I always like to recommend a fiction book, and so I would recommend a short, really short, fifty pages, Fox Eight by George Saunders. It's written from the point of view of the fox, and that's all I'll say. It's probably a bigger story than you can ever imagine anyone could pull off in fifty pages." - Dave Balter
We won't say more about the book, either, but we will say this: Dave makes a great point about reading fiction books for starting a business. Studies have found that reading literary fiction helps develop cognitive and social skills, like empathy, critical thinking, and theory of mind—all essential for founders. 
"When I was doing all the customer support, I would find that there are users on your product that are so angry: "You suck," "this thing sucks," "this is terrible." But what that book is all about is that, when you find those moments, you—whether you're the customer support rep or the founder or whoever—lean into that. They are so emotional because they were so hopeful, they were so passionate. If you lean in, A., you're going to learn a lot and B., you have an opportunity to convert that customer into an advocate." - Ben Jabbawy, CEO of Privy
This book explores the differences between "offstage haters," who just want solutions and to move on, and "onstage haters," who are emotionally invested in their experience with your company. Like Ben mentions, it also walks you through how to use that feedback and turn those customers in advocates for your product.
"This is a bible of mine for marketing purposes. Jay Abraham is a genius." -Antoine Gagné

, Founder and CEO of 

J7 Media
Abraham focuses here on how to grow businesses that already exist and how to get more out of systems that you already have in place. These are essential skills for starting a business.
"A lot of companies are only focusing on top-line revenue, so they're not focusing on bottom-line. There is some value to generating top-line revenue, but there's a lot of value to generating bottom-line revenue. There are some really good ways in Profit First to find some profit in your company that you didn't know existed." - Antoine Gagné, Founder and CEO of J7 Media
Antoine gave a great overview of this one: Michalowiz shares strategies for identifying and growing bottom-line revenue stream in your company. He argues for switching your approach to your business from the standard accounting principle that Sales - Expenses = Profits to Sales - Profit = Expense to discover these opportunities.
It's a very helpful book in regards to what my partner and I have done over the past couple years [developing and launching our product]." -

Brett McHale, Co-Founder of 

Ucentric
In this book, Wes outlines how to approaching starting and growing business with a product-led approach. This approach focuses on providing an excellent product as the primary driver of conversions and customers.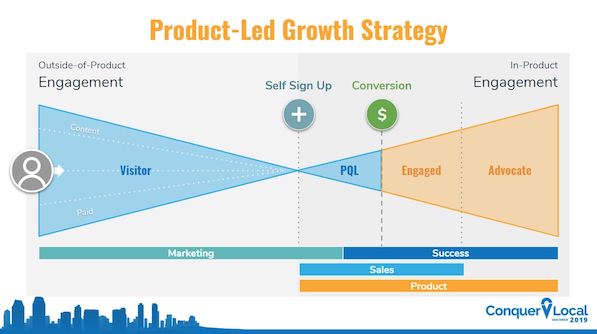 "It's playing off the idea that if you ask your mom for feedback, she's not going to give you bad feedback or constructive criticism. Both of these books should help you, if you have a product, make it better, and then make it the best it can be." - Brett McHale, Co-Founder of Ucentric
Fitzpatrick starts with the assumption that when you're asking someone if your business idea is good, they're always going to lie to you little bit. No one wants to say to their friend or coworker or sibling that they have a really dumb, not-at-all marketable idea. In this book, Fitzpatrick outlines how you should talk to customers to get real, substantial feedback to improve and grow your business.
"This book is a blueprint on SEO tactics. It goes through fundamentals all the way to advanced things that you should be looking at. What I did was take this book and start to automate a lot of the SEO strategies that they mentioning." - Bryan Golkhajeh, Co-Founder of Workload
This is a great tactical book that provides ready-to-use strategies to improve your SEO.
"It's a really good book for breaking down management and operations." -

Patrick Campbell, founder & CEO of 

ProfitWell
Grove was the former CEO and chairman of Intel, and in this book, he shares his strategies for creating, managing, and supporting high-performing teams.
P.S.A. from Patrick: The first chapter is brutal, but keep going.
"We make every new hire read this book. The basic thing is what we believe at ProfitWell, that you treat everyone like adults. A lot of companies infantilize their teams. 'I need to tell you what to do. I need to tell you when to work,' these types of things. It's something that's baked into us if we've every had a corporate job, or even in school: obey. The premise is that, no, you have agency, you have power." - Patrick Campbell, founder & CEO of ProfitWell
Patty McCord helped define the high-performing culture at Netflix when she was the chief talent officer. In this book, she shares her strategies for creating a culture of responsibility and advises which stand-by HR policies to move away from.
This recommendation is a little different: It's a book by one of our podcast guests, Eric Siu. But that means you know it's written by founders, for founders (and marketers and gamers).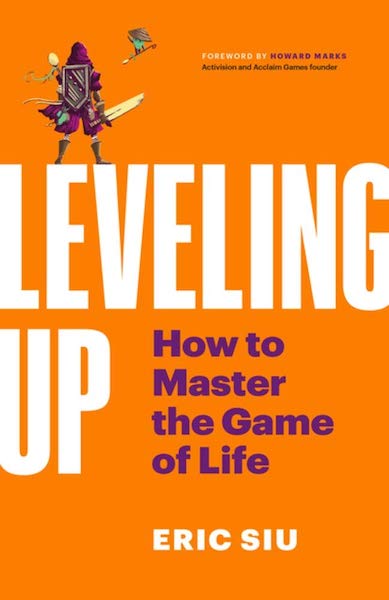 In the book, Eric provides a new framework for achieving success and a path to level up. He offers 15 key strategies that he calls "power-ups," and walks you through why each is important for hitting your goals and how to do it.
"This is basically geared towards SaaS founders who are trying to figure out sales. It tells you all the different stages, where to recruit from, and more." - Eric Sui, CEO of Clickflow.
This book is great for founders who are looking to start or grow their sales teams, and it's specifically written for B2B and SaaS companies.
This book is written by a venture capitalist who helps SaaS founders, and it's a very tactical book talking about how you manage your business, how you should think about your board, and that type of stuff. - Eric Siu, CEO of Clickflow
Eric did a great job of explaining why this book is so impactful for early-stage startup founders or aspiring entrepreneurs: Mochary, who coaches CEOs, share actionable leadership and business advice in this tactical handbook.
"I feel like everyone is talking about this right now. Man, it is such a good book about questioning the structure of things around you, why things are the way they are." - Jackie Hermes, CEO of Accelity
I love when non-business books make it on here. After all, people are a huge part of business—people run businesses, work for businesses, and make purchases—and reading nonfiction and fiction not directly related to startups is a great way to learn more about people.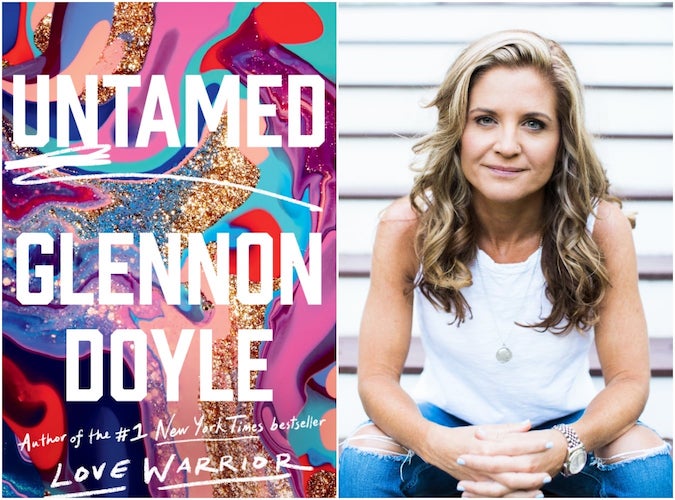 In this memoir, best-selling author Glennon Doyle explores her own wake up call that led her to make some drastic life changes. She shares the questions she asked, the motivations she explored, and more.
This is the more business twist on making sure you're asking good questions and making sure that you're not just asking questions within a structure but questioning the structure itself. That's something I always try to do. Whenever my team brings something to me, I'm like, 'Okay, why is it structured this way? Do we have to structure it this way? Is there an easier way to get there?' This helped me think about how I can refine those skills." - Jackie Hermes
This book explores the power of asking the right questions. Often, creative solutions come from asking creative, out-of-the-box questions. In this book, Gregorson shares what he learned interviewing over 200 creative thinkers to help you master the same skills.
When you're starting a business, it's especially important to keep asking the right questions. That makes a must-read.
"This is one of my favorite books. It's a big list of strategies that [the authors] tested out in order to make more time for themselves. That's the ultimate goal for all of us, right? How to make time so that we're not just busy, but we're actually productive and have time for the things we want to do, like spending time with our kids and not just working 24/7." - Jackie Hermes
In this book, Napp and Zeratsky aren't providing strategies to get more done in your day or pack in more meeting during work. They're providing strategies that you can use to spend your time, and schedule your time, more effectively. Sign me up.
"It's just a really good. It's one of those books that I know I'm going to want to read more than once." - Collin Mitchell, CRO of Salescast
The key word in this title is "almanac." Green approaches this tactical sales book like a farmer's almanac, covering year-round strategies that you need to follow to ensure you're getting the biggest revenue harvest possible. He breaks down how to prep, plant, tend, and more—a must read for founders who are looking to start or expand their sales team.
"Great book." - Collin Mitchell
Collin's summary says it all, right? Jason Cutter draws on years of experience managing sales teams to share the best tips for getting rid of stress and anxiety and hitting your quota every month.
Bonus: He hosts a podcast on the topic, too.
"This is genius. It's like Peter Thiel's Zero to One but this guy actually did it in real life, and with matches. It's a great book." - Nathan Latka, Co-Founder of Founder Path
That's right: This book is a deep dive into a business owner who built a fortune with matches in the early 20th century and a legacy of Wall Street lending practices that still hold up today.
This is the story of how private equity investors tried to take over the Walt Disney company in 1982 and the tactics Walt Disney used—being as creative as he is—to beat these cutthroat private equity investors with millions of dollars of capital. It's fascinating to read. - Nathan Latka
We'll refrain from any Disney villain jokes here. Moving on!
The story is about the 76 days that this man lives on this lift raft drifting toward the Caribbean. The amount of ingenuity of this person to survive, fish, overcome obstacles, leaps, sharks

—you name it. It sounds like it'd be a boring book, but it's unbelievable. So let's equate that to survival for startups. -

Ralph Foz, Startup Investor
I'm a big Patriots fan, and I've been a season ticket holder for 25 years. Why not read about dynasties? Every startup wants their business to dominate and be more successful than their peers. - Ralph Foz
Even if you only started paying attention to football this year, you'd still know about the decades-long reign of the Patriots dynasty. In this book, Benedict explores how it was created, who helped shape the team's success, and what happened. He focuses on the perspectives of Bob Kraft, Bill Belichick, and Tom Brady to dive deep into the strategies, the choices, and the environment that helped create this dynasty. Ralph's right—why wouldn't a startup want to know more about that?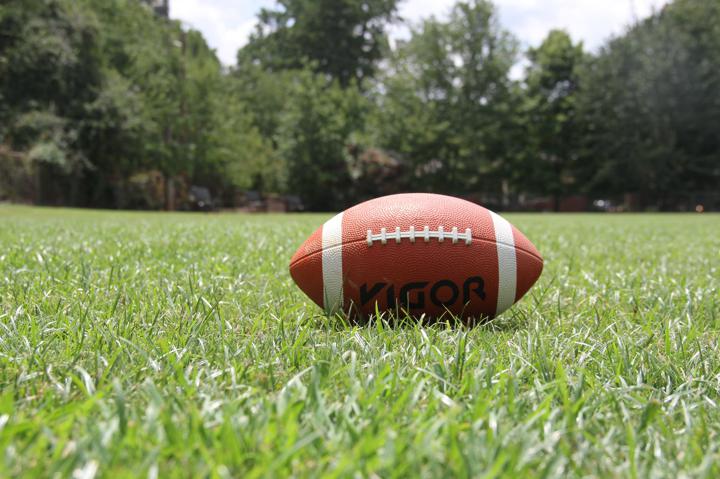 This is a little meta, thinking about thinking, stocks and flows, feedback loops. It's a good primer for someone who hasn't delved into systems thinking. - Stewart Bradley, Co-Founder of El Cap Holdings
Primer is a great way to describe this book. Meadows sets out the methodology for systems thinking and leads readers through how to apply these skills. And these skills are exactly what startup founders need.
It's really about creativity and where it stems from, debunking some of the left brain, right brain stuff. It gives tips on creating the right environment for creative thinking. - Stewart Bradley of El Cap Holdings
Mlodinow draws on psychological, business, and educational research to present a new way of thinking about and fostering creativity. If you're in a rut, or even if you're not, this is worth a read.
He wrote this in the 1940s, and there are definitely some stale bits. My takeaway from this has been to go slower. Carving out time to think in an unstructured way is the only way you can efficiently learn. He dives into "information is not understanding." If you don't take the time to let it settle and question your framework, then you aren't getting the benefit of it. - Stewart Bradley of El Cap Holdings
This might be my favorite suggestion so far. Deep learning critical thinking are huge parts of starting a business, and this book sets out the time-tested format that works best for our brains.
I especially love thinking about this in terms of startup founders as leaders building a team of great people. You want to encourage people to learn effectively, not just catalogue information quickly. One leads to growth for individuals and your business, but the other? Not so much.
"Interestingly enough, this isn't a business book. It's about journalism. It provides such amazing insight on the craft of telling a pithy, great story: what does it mean to bury the lede, how to bring the lede back up, how to show not tell in your presentation. They provide such good examples and strategy that it shaped quite a bit how we shape our own narrative at Hustle Fund and the businesses we invest in." - Eric Bahn, Co-Founder & General Partner at Hustle Fund
In this book, Chip Heath and Dan Heath share six characteristics of "sticky" idea. They are:
Simple.
Unexpected.
Concrete.
Credible.
Emotional.
Stories.
The book dives into these characteristics of ideas, why they work, and what the best successful examples are today.
"This is a memoir by Kevin Hart. He's a comedian, a pretty popular one, hilarious. This walks through his journey growing up, but also how he learned the craft of stand up comedy. I actually think that standup comedy is the highest level of storytelling that humans have achieved so far. If you look at a perfect standup comedy set, it's like five or ten minutes, you go an entire range of emotions, you learn so much about the character of the individual sharing it, and it leaves you feeling utterly complete. I can't think of a more difficult exercise than that.
In the book, he gets so specific about how he creates his jokes, how he tests them, and how he knows they resonate with his audience. I find that to be great in terms of storytelling for founders, as well." - Eric Bahn
Eric's right: No one has recommended this one yet, or any book by a comedian for that matter. That's why I love this one.
Also, a pro tip: Kevin Hart narrates the audio book for this, which makes this even more laugh-out-loud funny.
Start reading the best books for starting a business! 
There you have it: the best startup books from the founders who have actually used them to start, build, and grow companies.
Looking for more first-hand tips for starting a business? Catch up on Zero to a Million today!